Celebrating Woodward Traditions
Blue Hills Day
The Blue Hills Field Trip is a true Woodward tradition dating back to the early 20th century. If you are unfamiliar with the Blue Hills Reservation, it is a beautiful place to hike, ski, and explore. Each fall, our students hike through the Blue Hills and then convene for field games and a picnic lunch in their recreation area. This event allows our community to bond and have fun together during this time-honored tradition.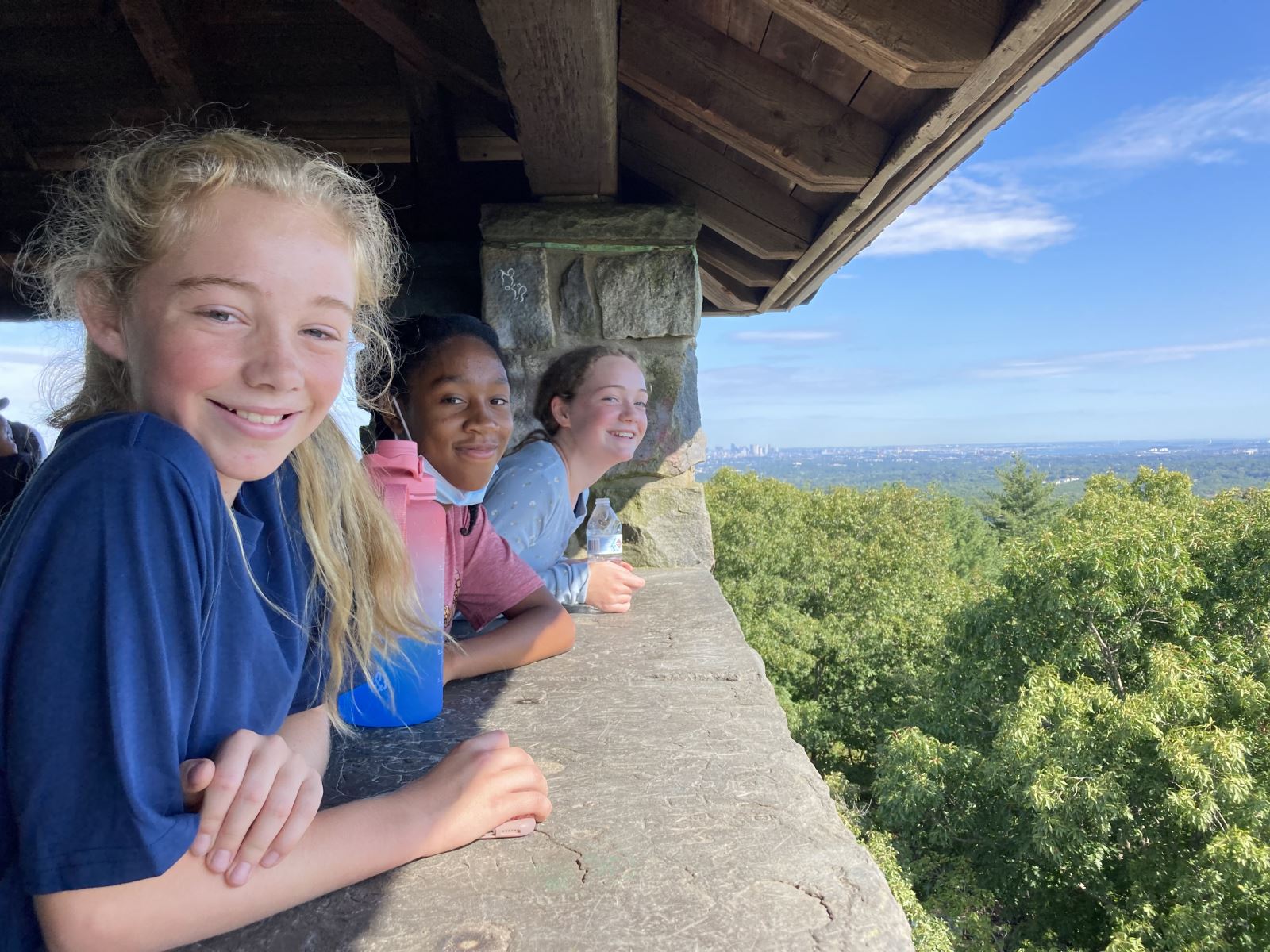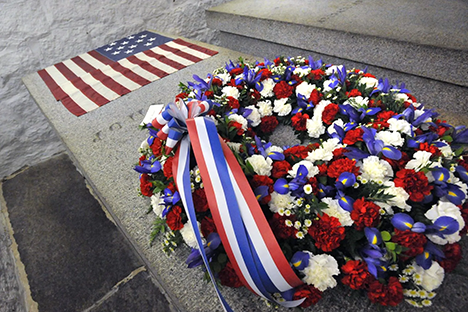 Presidential Wreath Laying
Each fall on John Adams Birthday, one Woodward senior is selected as a speaker at the Annual Wreath Laying Ceremony in Quincy's Church of the Presidents.

The Ceremony is part of a national tradition established by President Lyndon Johnson in 1967. A Presidential Wreath is placed at the final resting place of all deceased Presidents on the anniversary of their birth. Each year, descendants of the Adams family, representatives from the Adams Historical Park, the Naval Operations Center in Quincy, the Mayor of Quincy, City and State Government members and citizens gather for this annual tradition.

IMPACT Learning @ Woodward
IL@W provides students with immersive, hands-on, real-world learning experiences. This innovative program consists of two consecutive weeks of either immersive learning on campus with a Woodward staff member, a supervised independent project, or an internship. After the second week, there will be built-in prep time, followed by a symposium designed for the Upper School students to showcase their learning and articulate their experiences to our academic community.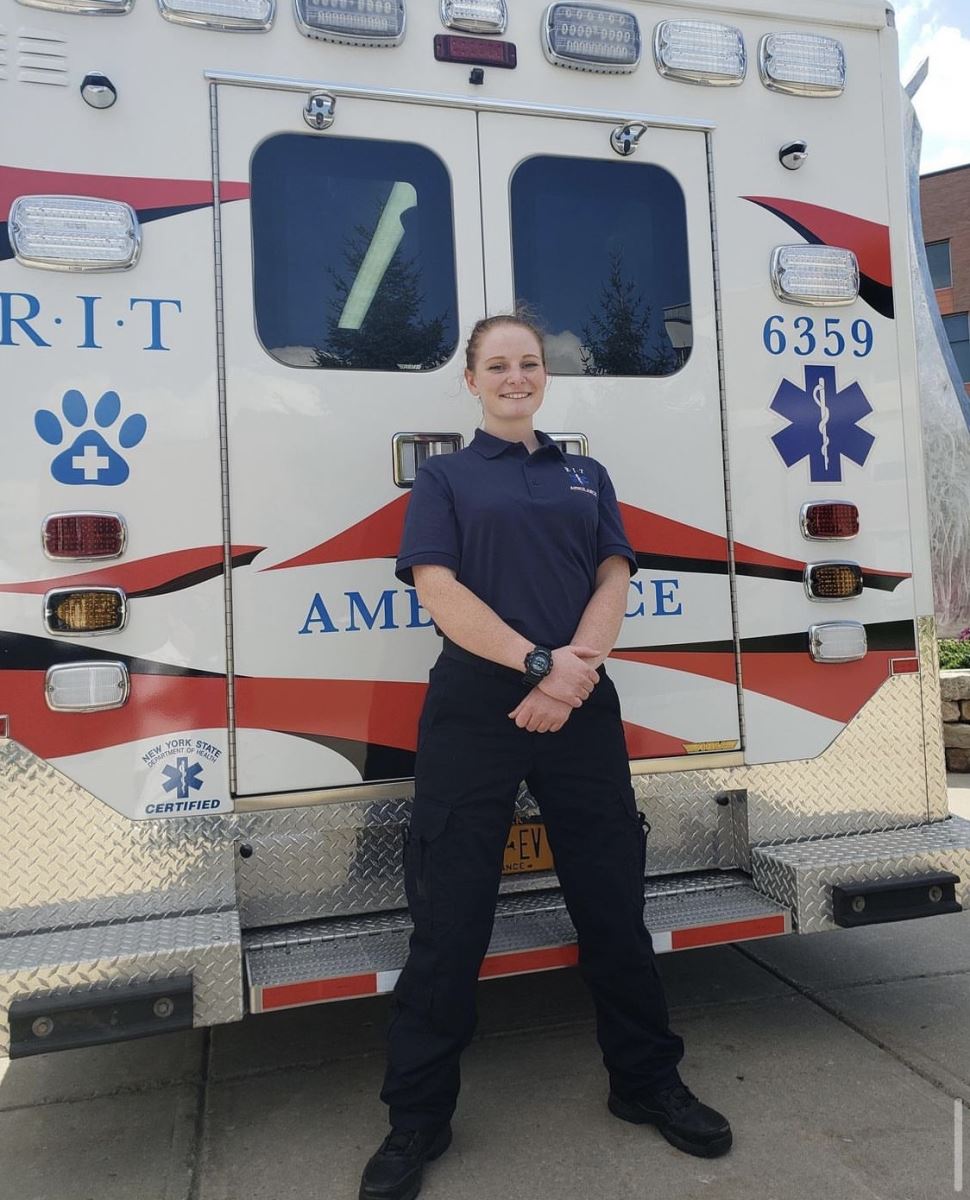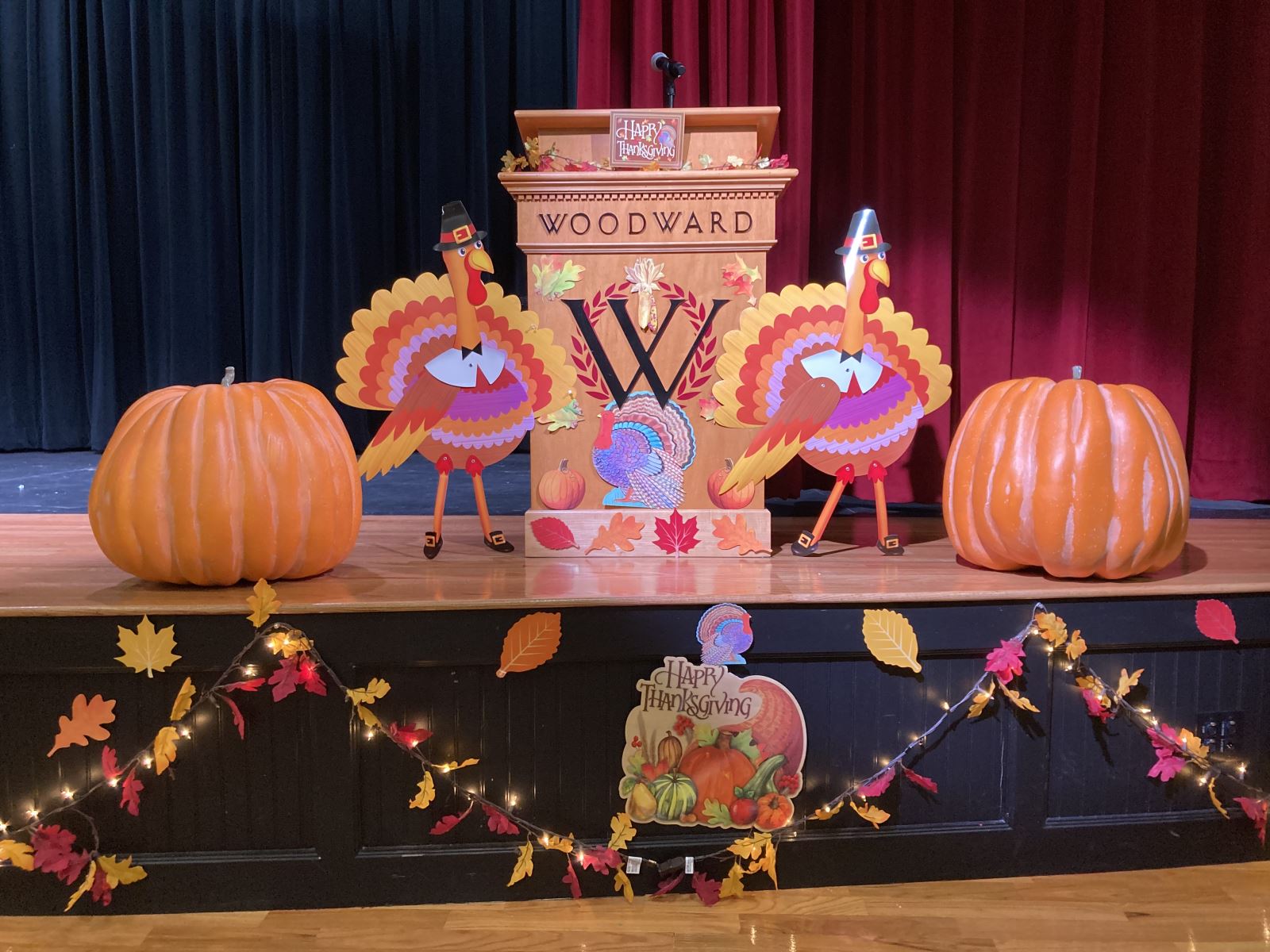 Thanksgiving Feast
Woodward students and faculty gather each year for our Annual All Thanksgiving Feast, a beloved school tradition to celebrate the conclusion of Quarter 1 and to give thanks. Students coordinate their lunch by grade with the help of their advisors. Then everyone assembles in the auditorium to watch each class perform a different Thanksgiving-themed skit, ranging from fabulous dance routines to spoofs of TV game shows. Each grade prepares their performances over a period of weeks, and all participate with enthusiasm and a good dose of foolishness.

Winter Solstice
No Classes! Just fun! Students arrive in the morning and have a class breakfast together before gathering with the rest of the school later in the day for a Winter Solstice gathering that includes poetry readings and a selection of holiday songs sung by our Middle School students.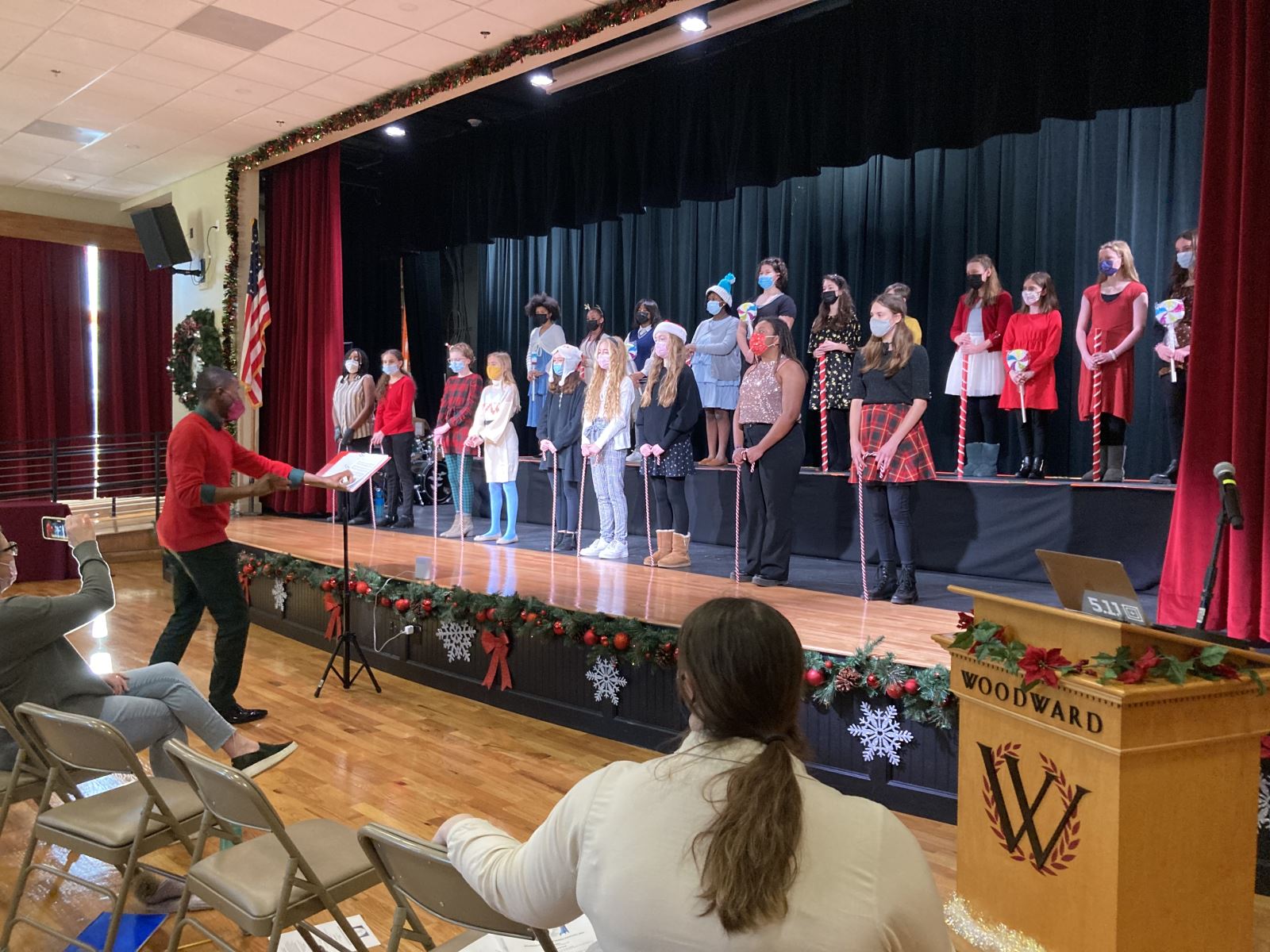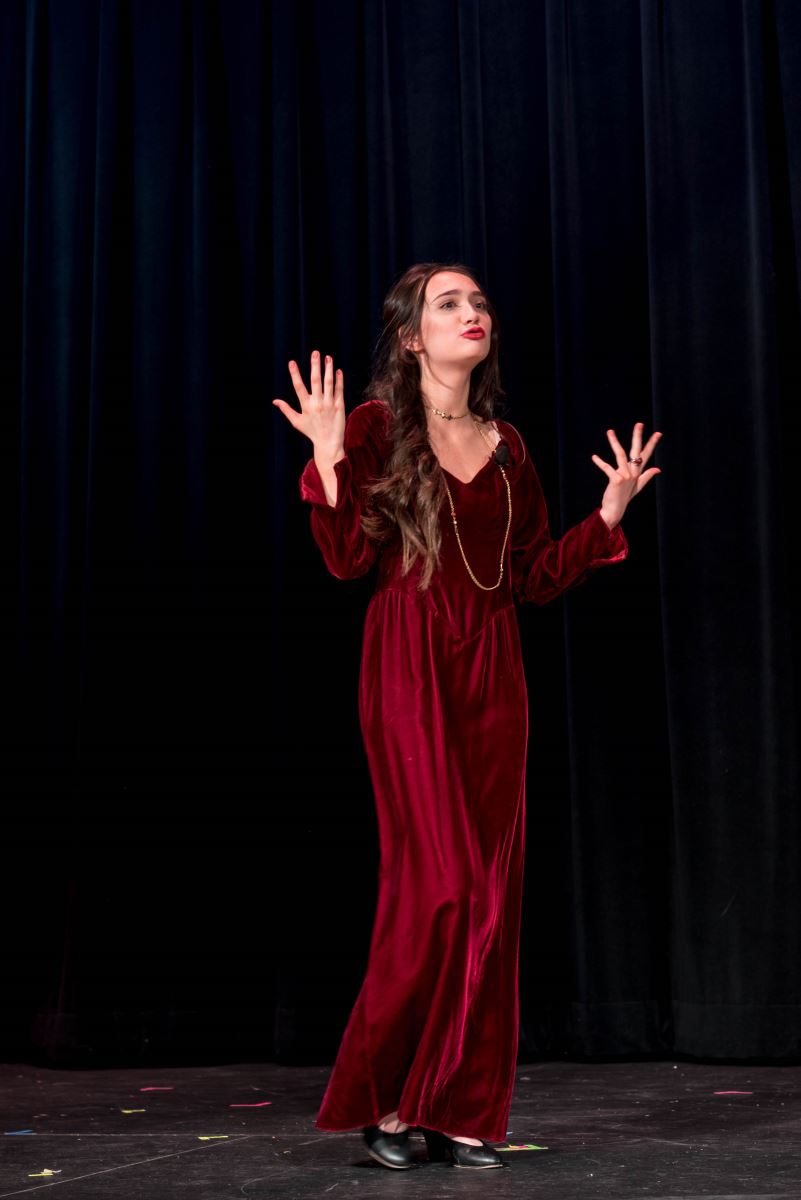 Winter Theater Performance
Woodward students start off the school year by deciding what play to perform in the winter and then quickly start casting, tryouts, and rehearsals for the winter play. Putting yourself out there can be intimidating at first, but once you've been bold enough to go on stage, it becomes a piece of cake. For students who prefer a role behind the scenes, there are several leadership roles that our students take advantage of, such as lighting & sound, costume design, set design, program design, ticket sales, concessions, and event marketing. It's a lot of hard work and fun to prepare for this exceptional performance that our entire community comes together to enjoy. I Hate Shakespeare by Steph DeFerie was one of our most recent Winter Performances that our theatre program produced that was a tremendous success!

Science Fair
The Annual Woodward Science Fair is a significant part of our science curriculum. Held every year since the 1940s, the Science Fair fosters the science department's goal of guiding students to see the world from an observer's perspective. Students use scientific inquiry methods to critically analyze information and apply it to decisions they make about their immediate and global community. These skills are integral to a student's life, both in school and their career, and teaching these skills through the Science Fair is a Woodward tradition.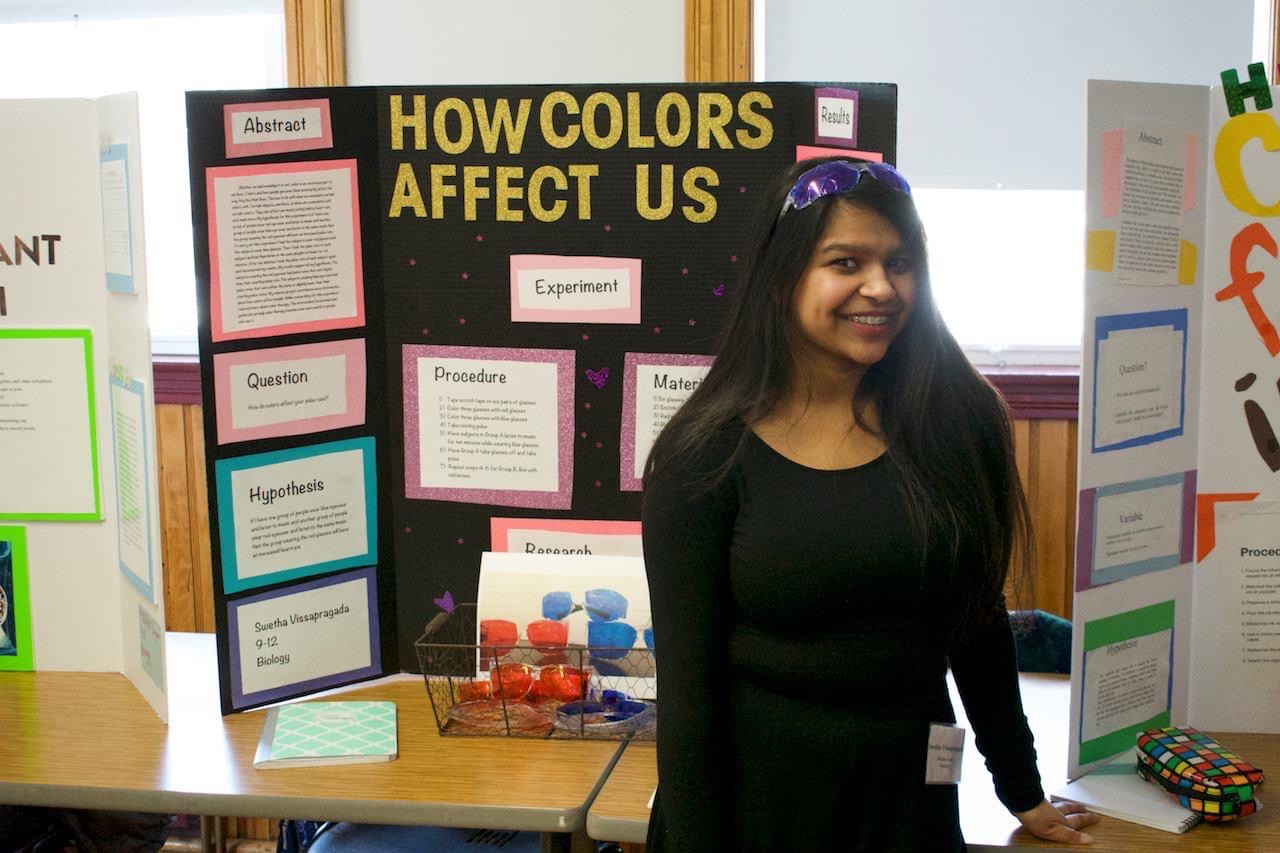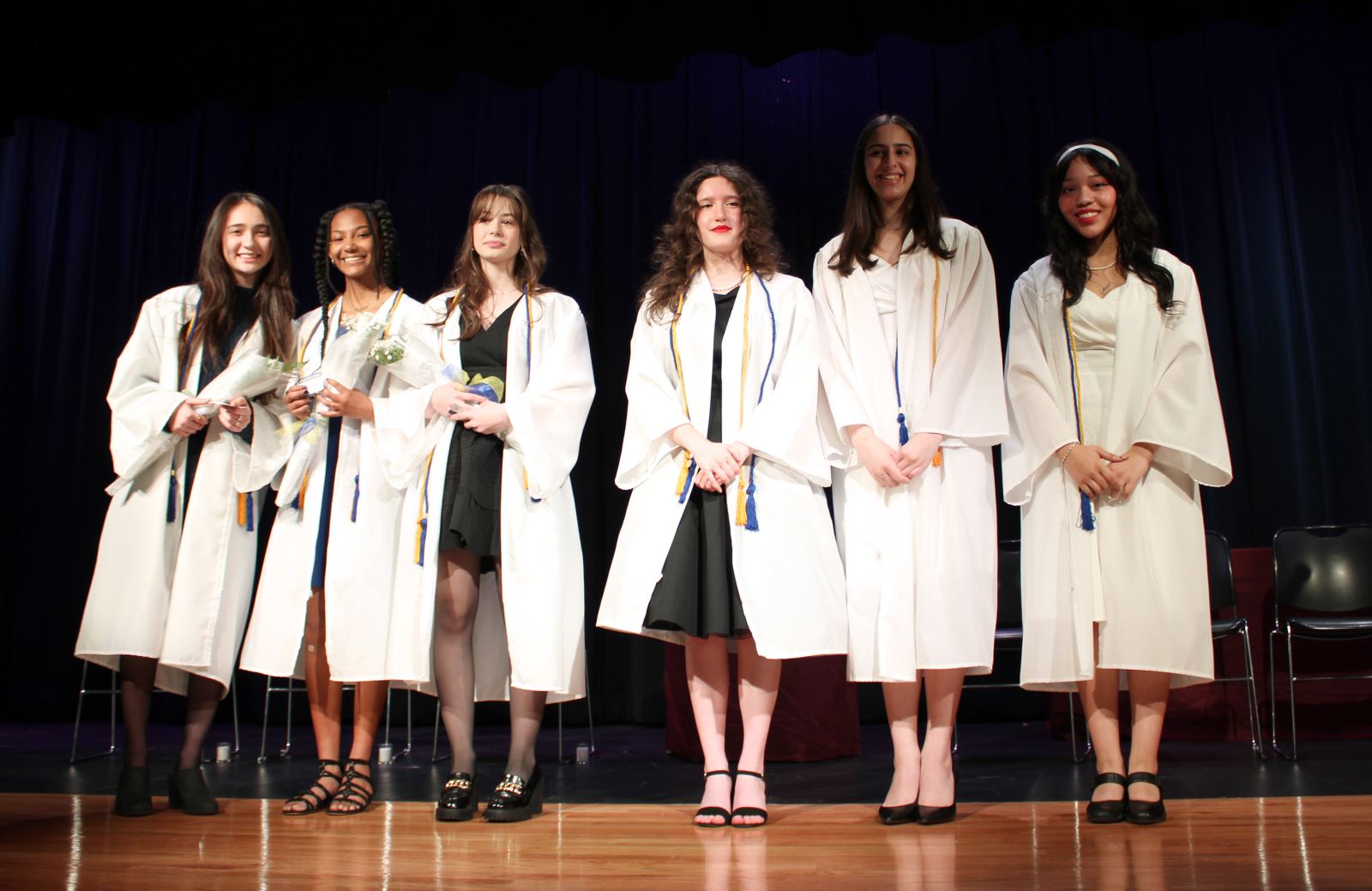 Founders' Day
All winter, our students in the junior class are focused on writing their Founders' Paper, a thesis paper on one critical aspect of U.S. History. The Woodward School community gathers for our annual Founders' Day in March to celebrate the vision and legacy of the School's Founders, Dr. Ebenezer and Mary Greenleaf Woodward.

Founders' Day is a dress-up day, and includes a tradition of students laying a wreath on the Woodward tomb and videos of students taken throughout the Day as they respond to the question: What does Woodward mean to me?

That evening, Founders' Night, the entire school is invited to campus to celebrate the academic achievements of Woodward students. The program includes the National Honor Society Induction Ceremony, the Founders' History Paper Competition announcement, and student declamation performances.

Night of the Arts
Each spring, the Woodward Night of the Arts highlights student artwork from the entire school year. The art department hangs student art around the school similar to an art gallery. The show's highlight is often the art installation created by our National Art Honor Society (NAHS). A short ceremony inducting our newest members of the NAHS takes place on this special evening.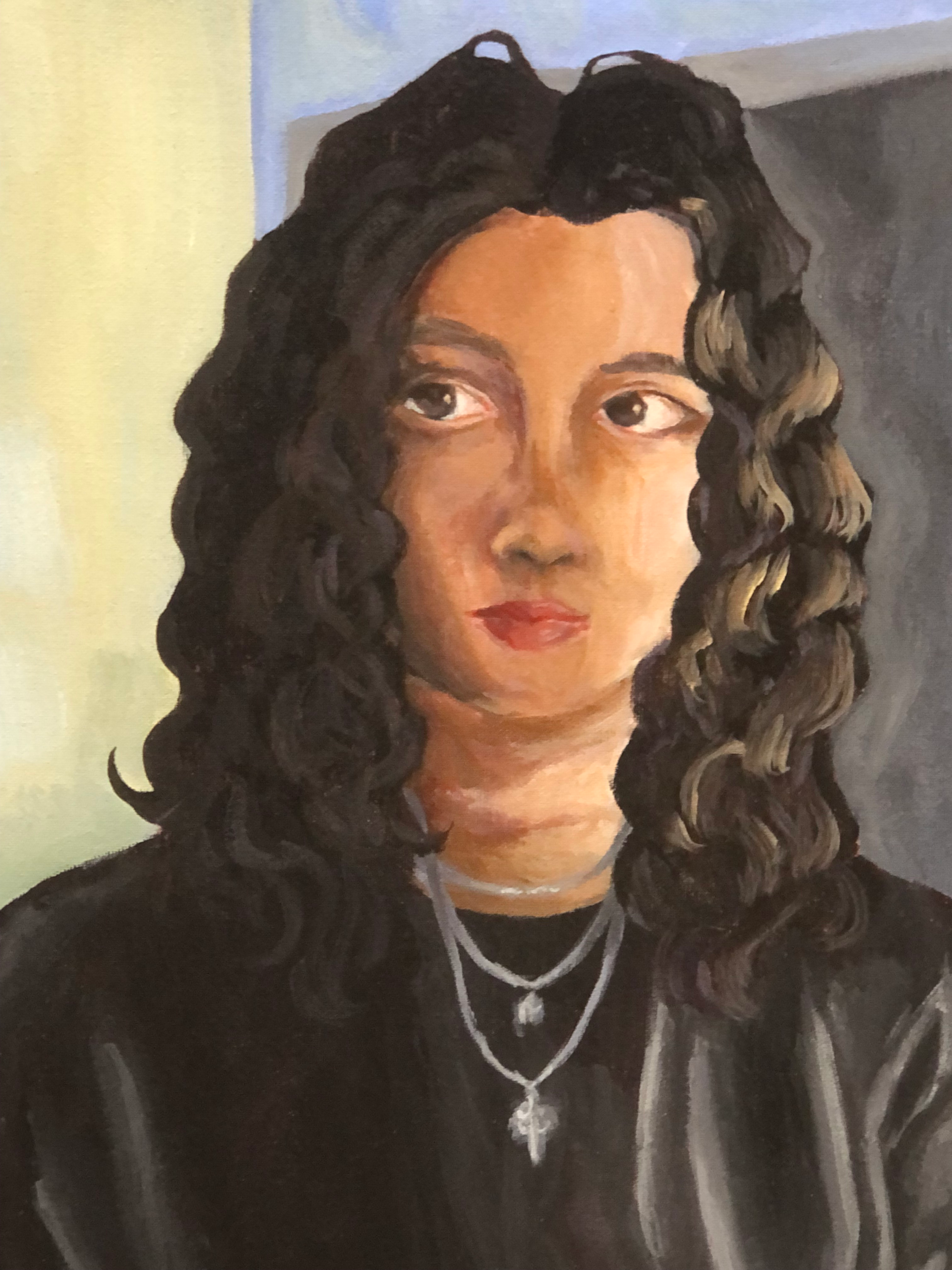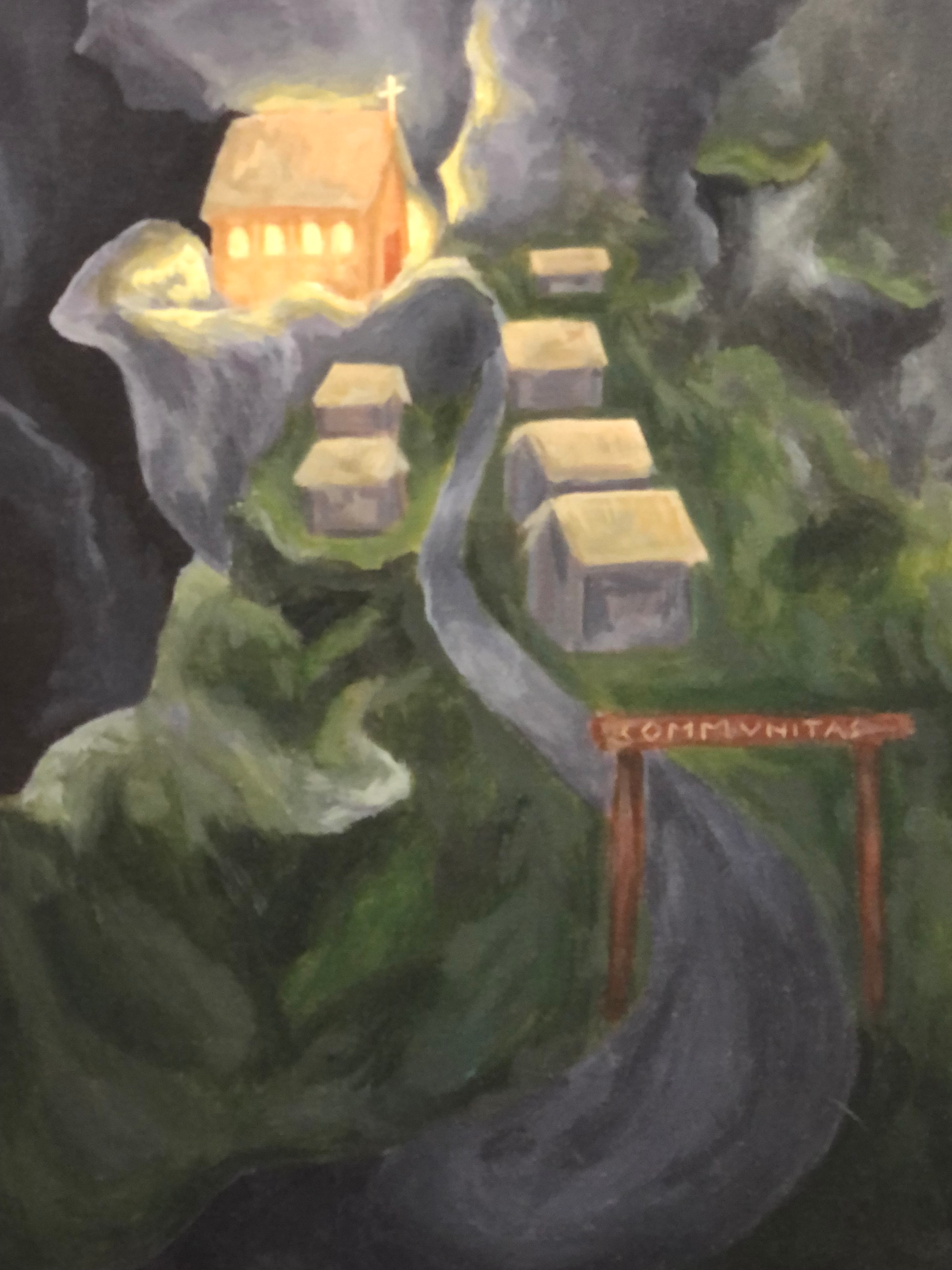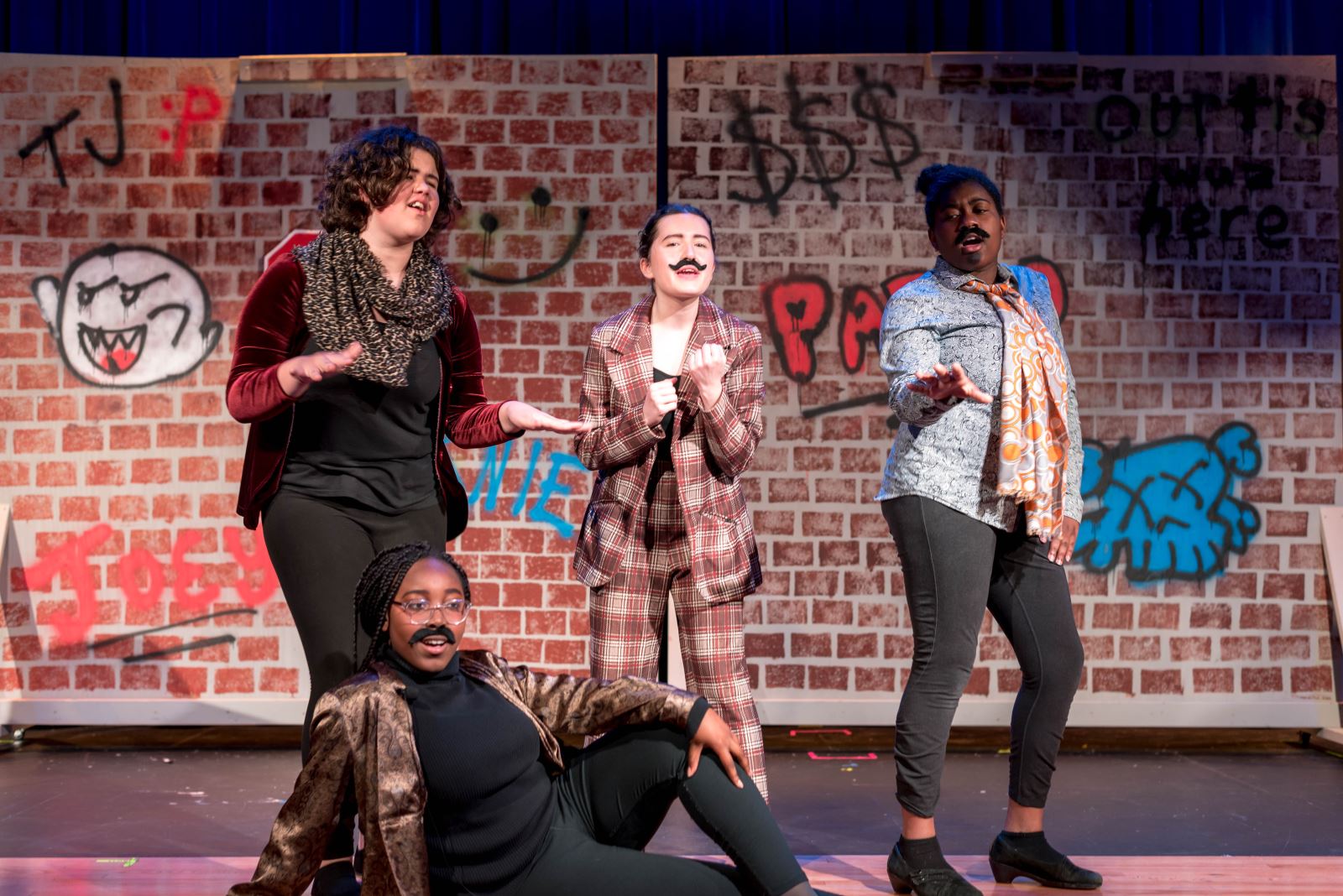 Spring Musical Performance
Similar to our winter play, most WSG Students participate in our Annual Spring Musical each year. Because the spring performance is a different musical, students rise to the occasion in starring or supporting roles that always lift our communities' spirits. Our recent musical Sister Act Jr. was extremely popular with our students and their families at Woodward.

Student confidence grows when participating in the performing arts, spreading into every corner of their lives, from educational accomplishments to social lives.

Graduation
Each year, Woodward's Graduation is a short walk from campus at the United First Parish Church in Quincy, also known as the Church of the Presidents or Stone Temple, established initially as a Parish Church in 1639. Our students receive their diplomas in the nave and the sanctuary of the church, and our faculty, staff, trustees, parents, and guests sit in the pews. Whoever arrives early enough might be able to sit in the pew that John Quincy & Louisa or John Hancock purchased to help fund the church's maintenance and upkeep. In the church's lower level is the Adams Crypt, where John, Abigail, John Quincy, and Louisa Catherine Adams lay peacefully; this is where our fall wreath-laying ceremony is held.

When we talk to our girls about our historic founders, we are careful not to describe them as if they were divinely selected. They were by all accounts, motivated, well-educated, humble individuals, and when history beckoned, they stepped in and made an impact that will be felt for eternity. We encourage our girls to follow in their footsteps and move forward like the Adams and the Woodwards, and make what they do matter. We urge them onward to college and on to adult lives and careers of meaning and purpose, making a positive impact in all of our pursuits. We tell them, don't assume anyone else is more able to make a difference than you. This tradition from whence you come.